Support for:









Dedicated Servers from as little as R1500/month
Server Colocation from R2000/month

Allow us the opportunity to develop and maintain your software and internet based technology.
HJKIT helps its clients benefit from being part of the dynamic ever-changing World Wide Web, marked by continues change, benefiting from the opportunities the Internet presents to your business..........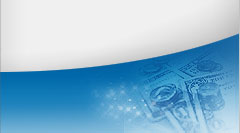 HJKIT opens globally
HJKIT has recently opened it's doors for the globa market with the launch of their new corporate website......

Web Development
HJKIT creates mind blasting websites at prices that is unbelievably low. Resources indicate that HJKIT is taking the web market by storm.....

International Hosting
HJKIT now provide international hosting plans at low cost with remote offsite backup support and even server colocation